Welcome To
Elite Massage School
" Success Begins Here "

---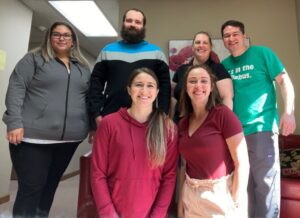 Want to become an Elite
Licensed Massage Therapist?
NOW ENROLLING FOR OUR
JANUARY 8TH START
Start here at: Admissions

Want to know more, then view our:
FREE Information Workshops
---
Through experience, education, and expertise; we excel in preparing others to enter or expand their knowledge in the field of massage; while providing safe and therapeutic care to improve the overall health and wellness of the community and individual.
---
OUR PROGRAM
Elite Massage School's program includes a 700-Hour Curriculum and takes approximately 11 months to complete which includes most holidays off, a spring break, and a winter break. Classes are held Mondays through Thursdays.

Evening Program: 6:00 PM to 10:00 PM
(Next evening start is January 8, 2024 )
Morning Program: 10:00 AM to 2:00 PM
(Next morning start is April 8, 2024)